#instagram #twitter #youtube #influencer
AI-powered, Smart Influencer Discovery Platform
Search over 100 Million Mega, Macro, Micro and Nano influencers Worldwide and find the perfect list of influencers in minutes and reach them at scale. Take your influencer marketing activity to the next level by adding a layer of data and insight that brings ROI front and centre..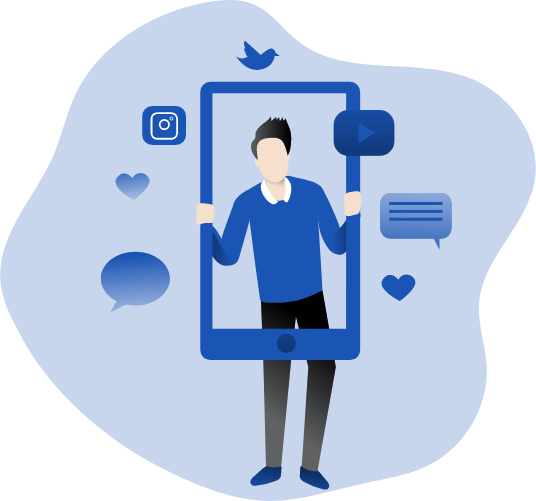 ---
Why BrandMaxima?
BrandMaxima's AI powered, Smart influencer discovery platform tracks and analyze over 100 Million Social Media Channels, 8 Billion Social Media content and Analyze the behavior of over 750 Million Consumers worldwide everyday and turns this social data points into World's biggest and authentic Influencer Discovery and Analytics Platform. We have also built intututive,
---
Discover
Identify your relevant influencers from our world's largest influencer database of over 100 million social media influencers. Search Influencers on popular social media platforms like Instagram, Twitter, YouTube, Tiktok* & Facebook* and with the help of our advance filters including Category, Location, Popularity, Content etc, get your perfect influencers in seconds.
---
Analyze
Analyze any influencer profile in real-time, with a detailed breakdown to understand if the influencer is a right fit for your campaign. Our detailed Influencer analytics report includes Engagement analytics (Engagement Spread, Comment Likes Ratio), Content analytics (Daywise performance, Hourwise performance, Popular Topics, Engaged Topics, Mediawise Performance), Audience analytics (Audience Age, Gender, Topics Interested in, Also Subscribed to) etc. We also provides you a list of lookalike influencer profiles matching the analyzed influencers, which reduces the Influencer discovery efforts by 80%.
---
Manage
Say goodbye to Excel sheets. BrandMaxima helps you to manage influencers profiles by creating lists and analyze the performance of the influencers in groups. You can add selected influencers to new or existing list in just a click. You can also import your existing influencers list in excel sheets to different lists. We also provide options to export the influencres lists with the updated KPIs in CSV or XLS format, in case you wish to share it to your client.
---
---
Want to know more ?. Talk to our experts